Easy Gluten-Free Yellow Birthday Cupcakes
Here is the recipe for some yummy, yellow cupcakes that are perfect for birthdays, parties or really anytime you need a sugar fix! These are not only easy but super delicious. They are light and fluffy and not one will ever guess that they are gluten-free. Make sure and check out my YouTube channel to see a complete how to video on these treats!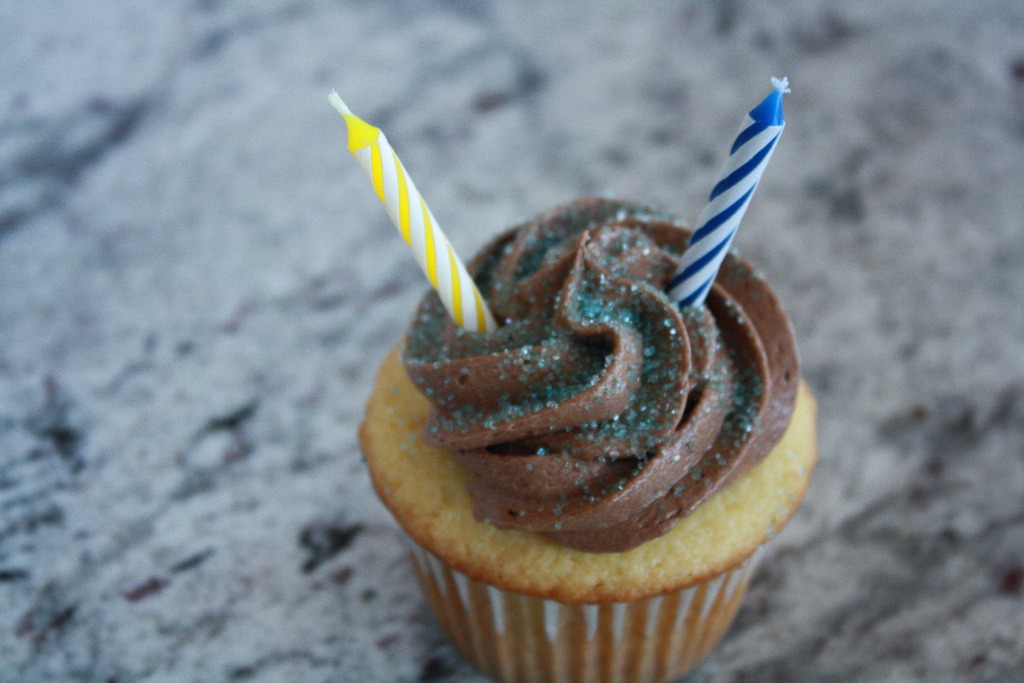 Gluten-Free Yellow Birthday Cupcakes
This is an easy but delicious recipe for gluten-free cupcakes and not one will even guess that they are gluten-free!
Ingredients
18

paper liners for cupcake pans

1 (15 ounce)

package yellow gluten-free cake mix

1/4 cup

vanilla instant pudding mix

1/2 cup

sour cream (can substitute coconut milk for dairy free)

1/2 cup

vegetable oil

3 tablespoons

orange juice (fresh or from the carton)

3

large eggs

1 tablespoon

pure vanilla extract
Instructions
1. Place a rack in the center of the oven and preheat the oven to 350 degrees. Line the cupcake cups with paper liners and set the pans aside.
2. Place the cake mix, pudding mix, sugar, sour cream, oil, orange juice, eggs, and vanilla in large mixing bowl and beat with an electric mixer on low speed until the ingredients are just incorporated, 30 seconds. Stop the machine and scrape down the side of the bowl. Increase the mixer speed to medium and beat the batter until smooth. 1 1/2 to 2 minutes. Spoon or scoop the batter into the lined cupcake cups, filling each two-thirds full.
3. Place the pans in the oven side by side and bake the cupcakes until the tops spring back when lightly pressed with a finger, 18-21 minutes. Transfer the pans to wire racks and let the cupcakes cool for 5 minutes. Run a knife around the edge and transfer the cupcakes to wire racks to cool completely before frosting, 20 minutes longer.
4. Make the frosting.
5. Spoon the frosting onto the cupcakes and spread with a knife or pipe it onto them. Decorate with gluten-free sprinkles.
Save for later! Freeze the unfrosted cupcakes wrapped in aluminum foil or in a plastic storage box for up to a month. Let the cupcakes thaw overnight on the kitchen counter before frosting them.
Details
Prep time:
Cook time:
Total time:
Yield:

16-18 cupcakes