The Best Gluten Free Brownies
Brownies are definitely a staple in our house and finding a good brownie recipe has been a challenge. I am not really a fan on the boxed brownie mixes so I was thrilled with the way that this recipe turned out. They are gooey and fudgy and so good. They are so satisfying and all your chocolate cravings will be fulfilled with this recipe.

You have to be careful with this recipe because you will want to eat the whole pan. It is so hard to stop eating these so make sure you invite people over to share! These are also good with some vanilla ice cream and topped with some chocolate syrup. They make the perfect brownie sundae because the brownies are so gooey they just melt in your mouth.
The one tip that I have when making these brownies is to make sure that you don't overcook them. They might seem like they aren't done but because they are so gooey. If you cook them too long they will come out a bit hard on the top and bottom. Just make sure to keep a close eye on them. If you want to see exactly how I made them, check out the video down below. Also make sure to go to my
YouTube Channel
to find more great recipes and product reviews.
Yield: 16 servings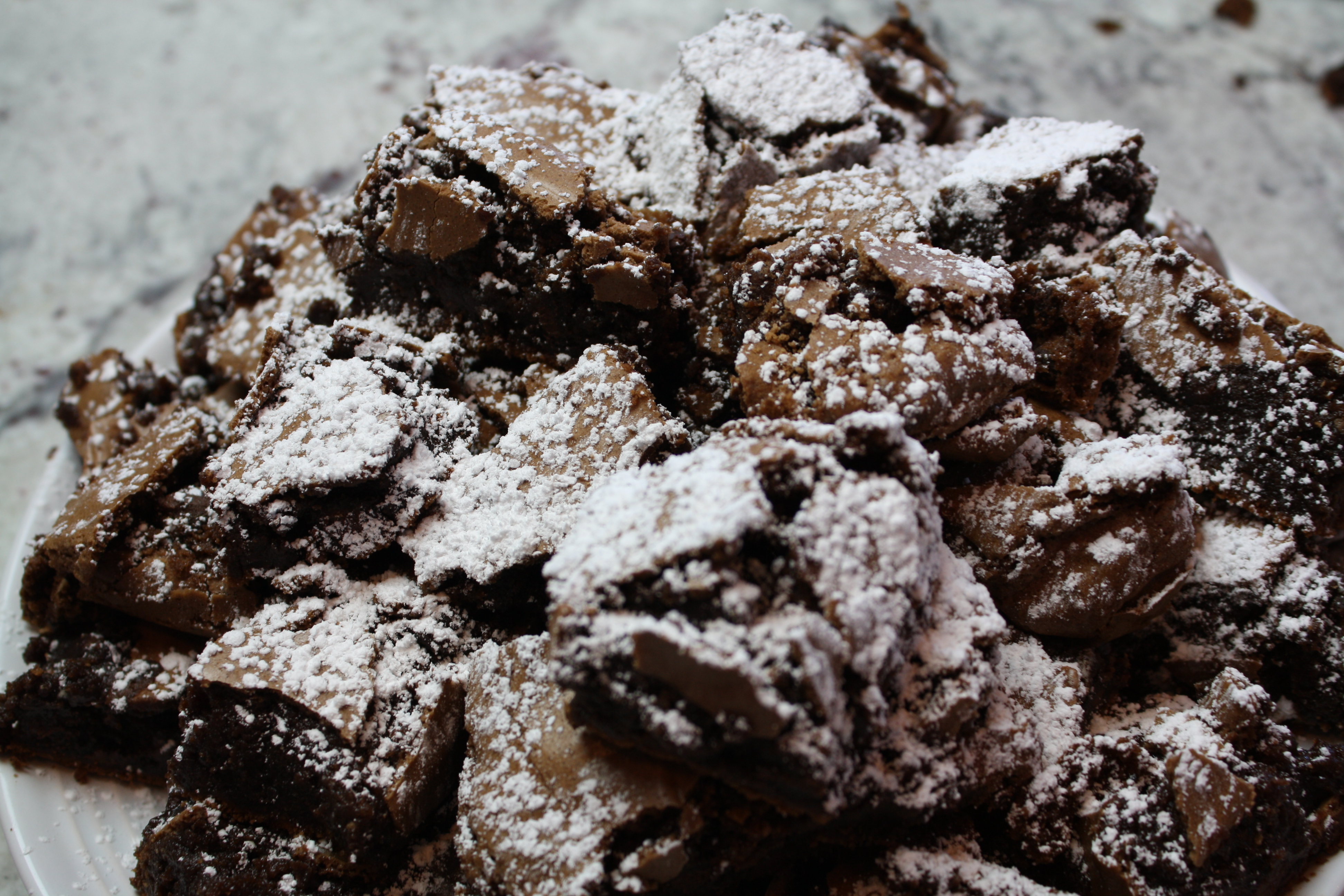 The Best Gluten Free Brownies
These brownies are rich and fudgy and sure to satisfy all of your chocolate cravings.
prep time: 10 MINS
cook time: 30 MINS
total time: 40 mins
ingredients:
1 cup unsalted butter, softened
2 cups sugar
1 cup brown sugar
4 eggs
1 Tablespoon pure vanilla extract
1 1/2 cups gluten free flour blend (I used Bob's Red Mill 1 to 1 Gluten Free Flour Blend)
1 cup cocoa
1/2 teaspoon salt
1 1/2 cups Semi-Sweet Chocolate chunks or chips
instructions
Preheat oven to 350 degrees. Spray a 9 x 13 pan with nonstick spray and line with parchment paper.
In the bowl of a mixer, cream together butter, sugar, and brown sugar for 3-4 minutes or until light and fluffy. Add eggs one at a time, mixing well after each addition. Add vanilla.
Stir in gluten free flour blend, cocoa, and salt until mixed together.
Fold in chocolate chips.
Pour into prepared pan and spread evenly. Bake for 30-35 minutes. Let cool completely before cutting. Serve immediately.