Chicken Alfredo Recipe
This recipe is great for all those that are gluten free and those that are not. Just use regular or gluten free pasta and everything else stays the same. It is sure to be a hit!
print recipe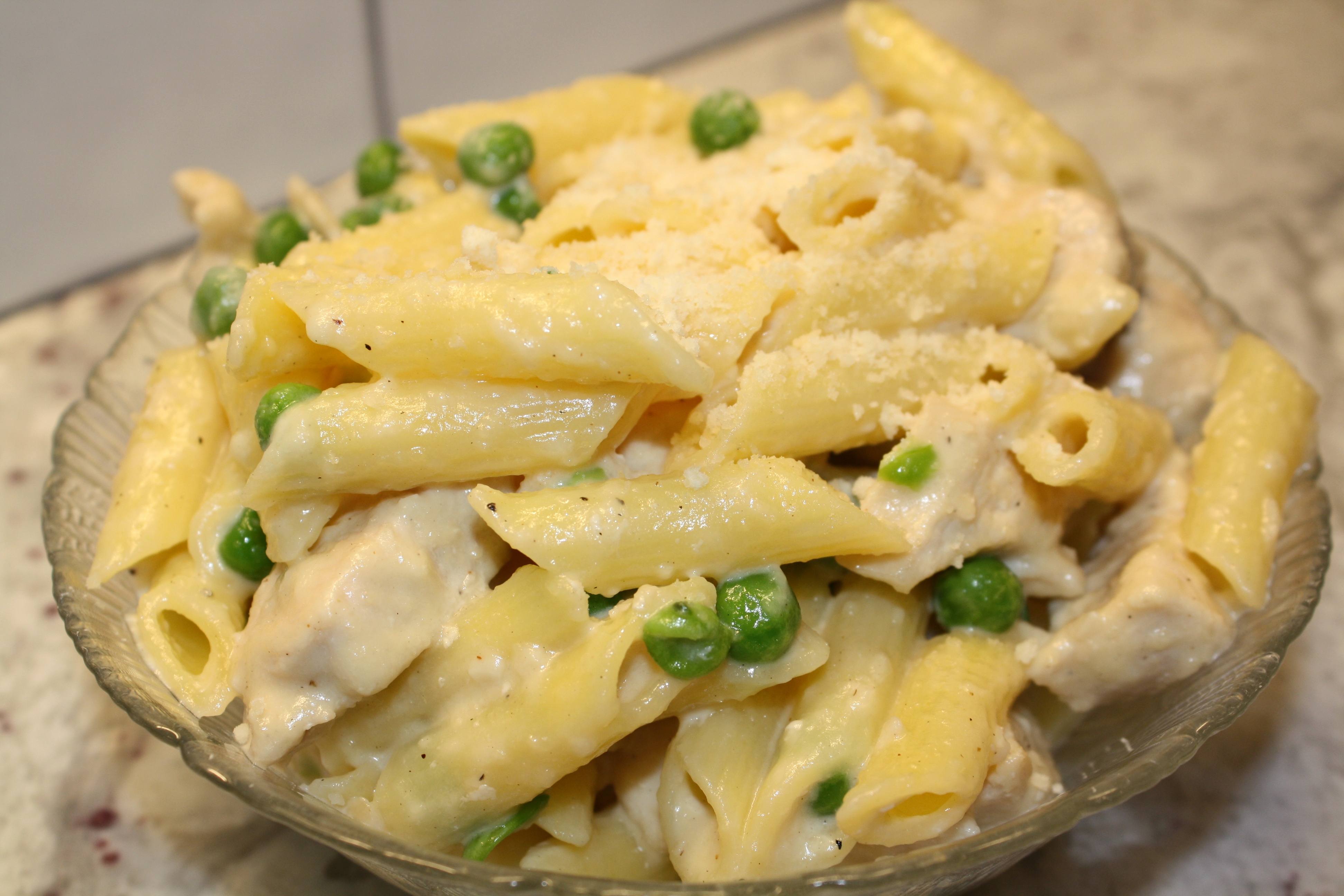 Chicken Alfredo
Delicious and easy dinner everyone will enjoy. All you have to do is substitute the pasta for gluten free pasta and you have a yummy gluten free dinner!
Ingredients
12 ounces

gluten free penne pasta

2 cups

vegetables (broccoli, peas, etc)

2 tablespoons

olive oil

3

boneless, skinless chicken breast, cubed

salt and pepper to taste

1/4 cup

butter

3 cloves

minced garlic

1 cup

heavy cream

1 teaspoon

salt

1/8 teaspoon

nutmeg

1/4 teaspoon

black pepper

1 1/2 cup

grated parmesan cheese, plus extra for garnish
Instructions
1.Bring water to boil in large pot over high heat.
2. Cook pasta for 8 minutes or until slightly underdone.
3. Add vegetables to pasta and simmer for 4 minutes with the lid on.
4. Strain the pasta and vegetables in a colander, and run cold water over to prevent vegetables from over cooking.
5.Heat the olive oil in the pot over medium-high heat, and add the chicken. Season the chicken with salt and pepper.
6. Once the chicken is cooked through, remove it from the pot and set aside.
7. Add the butter to the pot, and melt it. Once the butter is fully melted, add in garlic and stir continuously for 10 seconds.
8. Add the heavy cream, salt, pepper, and nutmeg. Stir often, and cook until the sauce starts to bubble slightly.
9. Once the sauce is bubbling and begins to cook down, add in parmesan cheese and stir until the sauce thickens.
10. Add in the cooked chicken, pasta, and vegetables and stir until fully combined.
11. Top with Parmesan cheese.
12. Serve immediately and enjoy!
Details
Prep time:
Cook time:
Total time:
Yield:

5 servings